Update!
The original mac release had a packaging bug that meant it would only work on Mountain Lion. This release should work on any version of OSX version 10.5 or newer. Please leave a comment if you have trouble. Thanks!
---
We've released a demo of Mosaic for the Mac! Mosaic puzzle game created by Stephen Mitchell and me for game making contest promoting the upcoming Ouya game console. Grab the mac demo at let me know what you think. If you like what you see then remember to thumbs up our contest video so the OUYA Create judges can count your vote.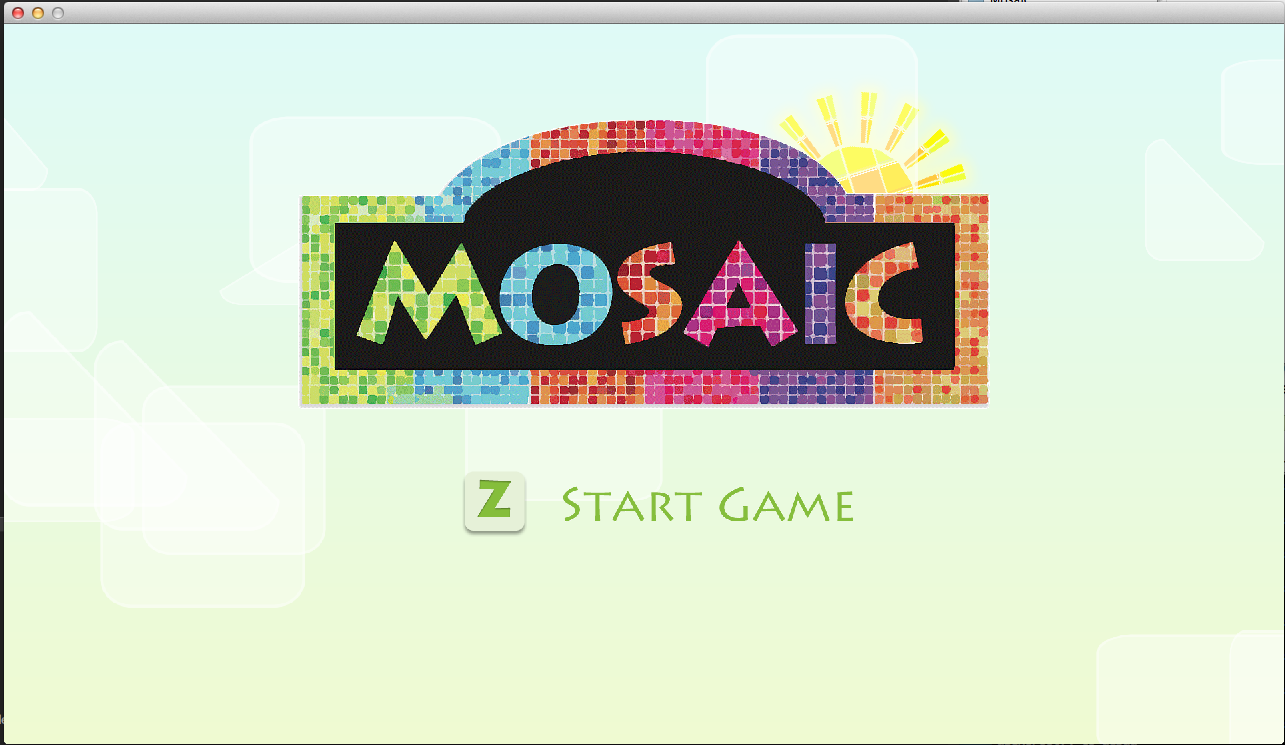 If you're one of the few folks lucky enough to own an Ouya, you can download the Ouya version too!.