Is the bleakness of the news getting you down? Kick the news up a notch with this bookmarklet (source code here):
This was inspired by XKCD #1288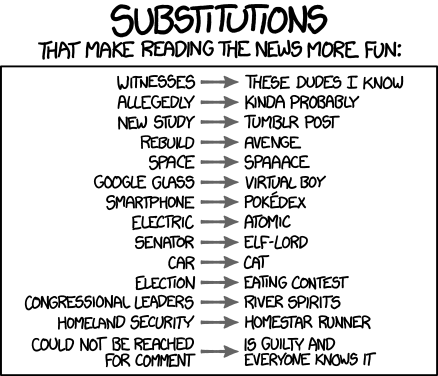 Try improving this news: WSJ: Green Cars Have a Dirty Little Secret.
Who knew that the green cats were up to so much trouble?